About Me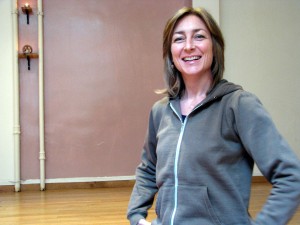 In a career dedicated exclusively to body-mind inquiry since 1990, I established the Red Earth Centre in Paris 2004. I am one of only eight Senior Dynamic Yoga teachers in the world today, and am also a practicing shiatsu therapist.
Born and raised in a remote coastal corner of Australia, university studies in Japanese language led me to Japan where I found what was to become my lifelong passion – somatic awareness, movement and the bodymind.
I stayed in Japan for five years, studying shiatsu, butoh, yoga and meditation. My investigations took me to flamenco in Spain, where I stayed for seven years, studying and integrating the power and intensity of flamenco into the great spaciousness of butoh, exploring the beginnings of movement, the beginnings of rhythm.  It was in Spain where I met and began a long yoga apprenticeship Godfrey Devereux (www.dynamicyoga.com), and where I began my professional work as a yoga teacher and shiatsu therapist.
I am also the mother to two children.  I teaches and practices yoga, and practice shiatsu in Paris and Australia. I continue to dance my hybrid of butoh and flamenco.
Contact : 06 10 89 76 04 / redearthcentre@yahoo.com