Dynamic Yoga
Yoga is a somatic inquiry into the present moment – by cultivating sensitivity to what is actually happening in the body now through simple, accessible movements and shapes, the intelligence softens  and opens into a deeper consciousness. In doing so, we naturally become more intimate with life, more open to the present moment in all its diversity, more capable of intimacy with ourselves and others, and perhaps experience an easier acceptance of life's constant changes.
The Dynamic Yoga Training Method taught by Louisa Raszyk  and Sergio Iglesias encourages the awareness and expression of innate interconnectedness that is the intelligence of the human body.
Traditionally in India, « yoga » was more often associated with seated meditation , but Western influence in India from the late 1800's, and the propagation of yoga in the West from the mid 20th century have placed a much stronger emphasis on the physical aspect of the practice, fed by the performance and competitive-based conditioning of the Western mind. The Dynamic Yoga Training Method  proposes something quite different –  yoga as an inquiry into what is actually happening, going beyond superficial notions of strength-training and flexibility-training.
Louisa Raszyk
Louisa Raszyk is one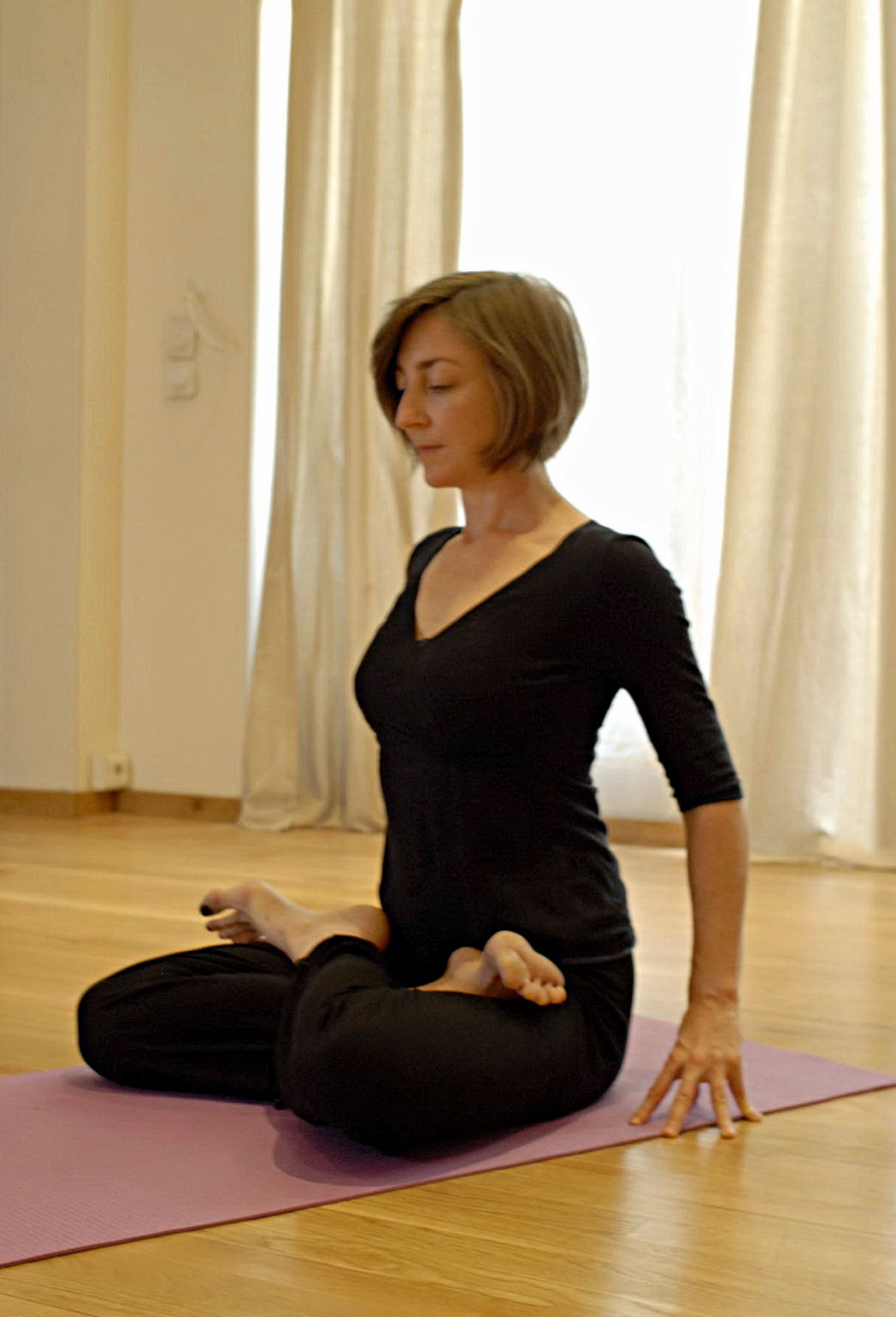 of only six Senior Dynamic Yoga teachers in the world today, with over 3000 hours of certified training.
Louisa first encountered yoga in India in 1989, largely self taught with a passionate daily practice until meeting Godfrey Devereux (www.dynamicyoga.com) in 1996. In a career dedicated exclusively to body-mind therapy, Louisa established the Red Earth Centre in Paris 2004, where she continues to teach Dynamic Yoga, and practice shiatsu. She is also the mother of two small children.
TESTIMONIAL
"I have been doing a bit of yoga on and off for more than 10 years now.  More often not practicing than practicing.  Since I have started with Louisa at the Red Earth Centre, two years ago, I love her style of teaching and find myself practicing regularly.  Louisa is not only technically well trained in how to rejuvenate and relax the body and mind, but she is also intuitive in her practice which brings a warm ambiance to her class.  I am always amazed by how I feel with even the slightest adjustments in my poses corrected by her. It opens up a whole other level of understanding my own body which I wouldn't have discovered or felt.  I always walk out of her class feeling great!"  – Mitzi, Paris
Sergio Iglesias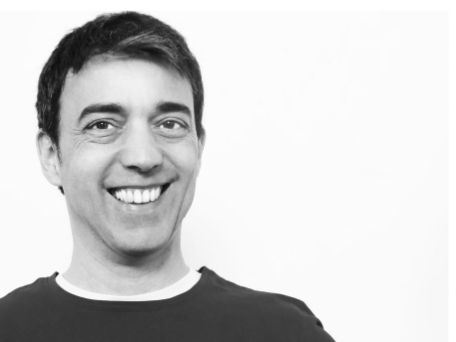 I was born in Buenos Aires, Argentina and began my yoga journey at the very young age of 10, my mother was taking yoga lessons and she had the wonderful idea to bring me along. That was a big change to my life! I attended these lessons until I was about 16, it helped me a lot throughout my studies, as a side effect it gave me concentration, resistance, strength and flexibility.
Yoga is, since then, a part of my everyday life
Later I pursued a career in contemporary dance, being a professional dancer for more than 15 years. I worked at the Contemporary Ballet at the San Martin theater in Buenos Aires, and at Vertical Danse in Geneva among other smaller independent dance companies. My regular yoga practice during the very challenging dance period was crucial for avoiding injuries, as I like to say: it saved my joints!
During the last years of my dance career I studied music, solo singing, specialized in early music and became a professional singer. Yoga also was present helping me find the relation between all body parts working simultaneously as a whole, and keeping the flexibility at all times, this gave me a better understanding of my instrument, my body! I work as a singer mainly with my Ensemble Troparion.
My first yoga teaching education came also at this time, having the opportunity to meet wonderful and generous teachers during my journey. I'm now a certified yoga teacher (Yoga Alliance RYT 500) and also a dynamic yoga teacher trained with and certified by Godfrey Devereux. I constantly visit workshops to broaden my teaching spectrum.
TESTIMONIAL
"In Sergio Igelisas' yoga classes I find introduction to an understanding and knowledge of yoga that grows from a strong lifelong practice and experience. This is quite rare. Preciseness, welcome, and mindfulness, the pleasantness (euphony) of voice and careful choice of language guide the subtle flows. Though I am only new, time spent with yogabasilea became already very essential and dear to me. Having realised misunderstandings and ambitions, there seems a way – a dynamic way – to trust the body. Challenges, slow and fast, go parallel with a process of learning how to move almost without effort. I am looking forward each time." Isabel, Basel
Class times : Monday 6pm, Monday 7.45pm,  Wednesday 7.45pm. Thursday 12pm ; Friday 9.30am, Friday 6pm. Saturday 10.30am.
Tarif : 17€/trial class ; 35€/trial week ; 22€/class ; 165€/ten class card valid 3 months ; 185€/ten class card valid 6 months.
Contact : 09 50 31 57 25   /   redearthcentre@gmail.com