Red Earth Centre Philosophy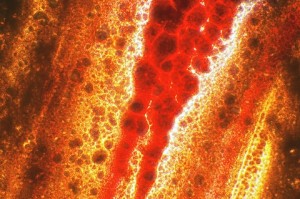 Established in 2004, Red Earth Centre is a small, treasured Parisian yoga studio with a unique profile.
Dedicated to exploring and deepening the relation between the physical body and the mind, it is a  tranquil space to experience deep well-being, revolving around a core of yoga, shiatsu and movement.
Highly experienced teachers (teachers at Red Earth Centre have an average of at least 12 years' experience) offer a wide range of individual consultations, classes, workshops and trainings in somatic inquiry  such as : yoga, shiatsu, Australian bushflower essence therapy, zen meditation, Feldenkrais, antenatal accompaniment, and  relaxation for birth.
Since its opening, the Red Earth Centre has been developed according to Feng Shui principals, under the guidance of Vanessa Boren (www.lamaisonfengshui.com), using only organic paints and materials.
The image of 'red earth' is reminiscent of Australia and the fundamental common connection we all share with our ancient and primal origins. Deep in the earth is a core of fire, a powerful metaphor for spirit (and in-spir-ation) encased in and expressed by the physical body.
TESTIMONIAL
" Finding this oasis in the heart of Paris when I first moved here four years ago really was a revelation…" Mandy, Paris
"I am not a yoga adept. I first discovered the Red Earth Centre when I dropped in on an Open Day, and since then it's been a pleasure to go back. There's always a warm welcome, and  the classes are quality thanks to the experienced teachers. You come out feeling great, not only in your body, but also in your mind." Julien, Paris