Shiatsu Classes / Professional Training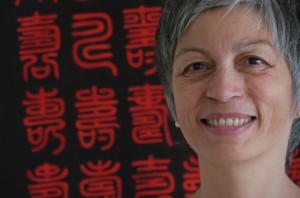 Sophie Picard-Nguyen
The Zen Shiatsu style created by Shizuto Masunaga is based on Traditional Chinese Medical principles, and the regulation of energy in the meridians.
After completing her professional training in Zen Shiatsu in the early '90's, Sophie Picard-Nguyen offers trainings, workshops, and individual sessions in Paris.
Her teaching, influenced by her long experience in Japanese martial arts and her exploration of the body-mind connection, proposes a clear, structured theory well adapted to practical study.
Her trainings are recognised by the Fédération Française de Shiatsu Traditionnel.
Training schedule : one weekend/month
Contact: 01 47 97 08 14 – spicard8@club.fr – http://shiatsu-des-meridiens-paris11.blogspot.com