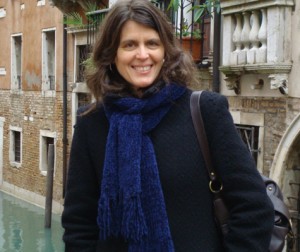 For those of you that don't know, the wonderful Zen teacher who leads zazen every Friday night at Red Earth Centre, is also a wonderful poet! She will be reading from her newly published "Giacommetrics", alongside renowned poet Alice Notley and Joe Ross tonight Tuesday November 6th 19H00 at Le Bal Café, 6 Impasse de la Défense 75018.
Admission is free; fine wine, artisanal beers and exceptional collections of poetry are all available for purchase. The evening is hosted by Poets Live.
"Amy Hollowell, the author of Peneloping, will be launching her first collection, Giacommetrics  (both corrupt press). She is an American-born Parisian poet, journalist and translator. She helped edit the Paris-based review Pharos, founded by Alice Notley and the late Douglas Oliver, and is a former student of the Jack Kerouac School of Disembodied Poetics at Naropa University in Boulder, Colorado. In 2004, she founded the Wild Flower Zen group, which she continues to lead in France and Portugal."
Amy blogs at http://www.zenscribe.ovh.org.