Basés entièrement sur l'action et l'expérience, les modules d'immersion de la Méthode Pédagogique Dynamic Yoga constituent une complète et fondamentale expérience dans la pratique de postures du yoga qui peut servir comme une base solide tant pour une pratique personnelle satisfaisante comme pour un enseignement efficace.
Dirigés par "Senior dynamic yoga trainer" Olivia Crooks, et aussi avec Sergio Teodosio chacun des cinq modules est complet en soi-même, et soutenu par des notes détaillées sur la pratique de postures du yoga.
Chaque module peut être suivi individuellement.
Les modules d'immersion sont ouverts à tous ceux qui voudraient approfondir leur compréhension de la pratique du yoga (même pour ceux qui viennent de commencer leur voyage du yoga) et à ceux qui souhaitent l'enseigner (ou déjà l'enseignent). Compléter tous les cinq modules d'immersion ouvre l'accès au cours de formation en résidence de 3 semaines "Teaching skills" qui se tient en France au mois d'août, ce qui constitue une formation d'enseignant du yoga de 400hr.
Dates:
Module  "Nourrir" du 4 au 7 mars 2017
Module  "Intégrer" du 27 au 30 mai 2017
Module "Libérer" du 10 au 13 juin 2017
Module "Ouvrir" du 11 au 14 novembre 2017
Module  "Approfondir" du 2 au 5 décembre 2017
Inscription ouverte, places limitées !
Tarifs :
Module complet (4 jours) : 380 €
OFFRE SPÉCIALE : Tous les 5 modules à Paris : 1750 € (offre valable pour paiements faits avant le 15 février 2017)
Seulement weekend (2 jours) : 200€
Seulement pratique de postures (de 9;30 à ca. 12:00) 45 €/cours (seulement possible commençant le samedi)
Information et inscription
redearthcentre@gmail.com
07 82 92 45 97
09 50 31 57 25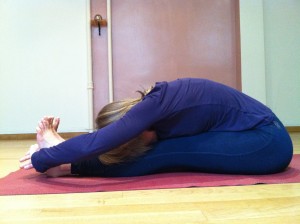 Yoga is now.
We need no millenia of masters, no creeds, no guru, no special dietary practices, no imposed preconceived practice, no prayer, no rationalised hope. No God, no esoteric knowledge, no  cleansing techniques, we do not need to cross a desert nor force our bodies into uncomfortable shapes, we do not need to hold our breath, deprive ourselves of food, travel to India, wear orange, wear white, wear turbans, clean our intestines with cloths. No guru, no trimmings.
Because in simply in observing and accepting the inevitably imperfect present moment, yoga is .  Accepting the stiffness, the stagnation, the lightness, the flow, the dull density….by using our yoga practice to truly  access and accept the bodymind we cultivate presence and fullness in all aspects of our life, and in doing so prepare for awareness in our own death.
Yoga postural practice reveals the innate interpenetration of mind and body ; we come at a sense of integration, interconnectedness, we re-establish connection as a known physical reality. It is the practice of cultivating connectedness.
Global body investigation.
Cultivating connectedness.
Cultivating connection.
Cultivating consciousness.
Cultivating integration.
Cultivating intimacy.